Introduction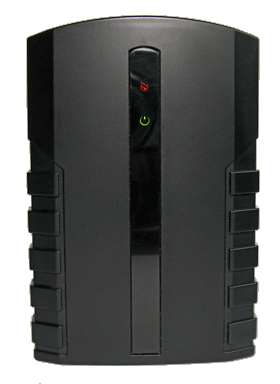 SJ-004G is a small pocket size hand-held multi band jammer with PC adjustable frequencies which prevents you from being monitored by others and to help prevent disturbances or noise from cellular phone calls at short distances. The Mobile Phone Jammer blocks the operation of cellphones, Wi-Fi and Bluetooth devices by radiating noise interference.
SJ-004G Portable Cell Phone Wi-Fi Signal Jammer is mobile cellular phone jammer and with SVIP unique disguised design, people won't notice SJ-004G and can't know SJ-004G is a Portable Cell Phone Wi-Fi Signal Jammer. This portable unit can jam AMPS,N-AMPS, GSM, CDMA, TDMA, UMTS, WIFI and Bluetooth.
This universal device can work as multi band Cell Phone Jammer or as Wi-Fi Jammer or as Bluetooth Jammer or a combination thereof.
There are many situations when you do no want to be disturbed by noise from cellular phone calls at short distances. For instance:
when you need avoid information being disclosed secretly during meeting
when you don't want to ask your visitors to switch off their mobile phones
recreation in restaurants, theatres, cinemas, museums, art galleries, libraries
while traveling mornings and evenings in the train and want to keep peace of mind and travel in silence
when you meet an doctor and want doctor to gives full attention to you
praying in a church or temple
studies in schools
in meeting rooms and board rooms
in private offices
in your car if you need to concentrate on your driving
in bus and vehicles (in order to passengers have good undisturbed nap)
in hospitals
in recording studio
in a factory or office where employees/ coworkers are actual talking by cellphones which is resulting in loss of productivity - a cell phone jammer which has resulted in better productivity in your company
in stores where clients use their cell phone very close to the counter and cause loss of business as genuine buyers can not reach the store counter.
Our Cell Phone Wi-Fi Jammer with Frequency Setting SJ-004G will help you protect yourself from the threat of eavesdropping via cell phone (even when cell phone is switched off can listen to conversations at a distance of several meters) or via Wi-Fi or Bluetooth devices.
In addition, the Cell Phone Jammer will allow you to suppress any activity of cellular phones in the room, thus giving the opportunity quietly and intently to conduct a meeting, a lecture, a spectacle, a examination, a presentation, to defend a thesis etc. Wherever you need to maintain secrecy or avoid disturbances from cellular phone calls, SJ-004G will be simply indispensable.
This multi band jammer has 3 separate channels designed to operate in GSM-850/ CDMA-850/ GSM-900/ DCS-1800/ PCS-1900/ CDMA-1900/ WCDMA-1900/ WCDMA-2100/ Wi-Fi/ or Bluetooth frequency bands. The user can reprogram the jammer by PC-software to be used in various combinations of these standards and even can tune SJ-004G to specific frequencies.
SJ-004G is destined for personal use. Our portable jammer has small pocket size, fits into the palm of your hand and is easy to slip into your coat pocket. Also it and doesn't look like a regular jammer. Internal antennas make this model inconspicuous. Thereby nobody knows that it's a cell phone jammer!